For more than a decade, Sean Joyce has been a steward of Northeast Ohio's past.
Now he's probably going to be shaping its future.
After an 11-year stint at Stan Hywet Hall & Gardens in Akron, including three as president, Joyce is set to become president of Welty Building Co.'s inSITE Advisory Group on Monday, Oct. 31. It's a role that will have him working with public and private entities as they seek new locations and manage their real estate and development projects.
He figures he's up for it.
"I really enjoy working on projects, helping organizations build and make improvements that will help them be successful," Joyce said. "I've had a lot of experience with nonprofits and at Stan Hywet I helped build a for-profit construction company called ARRC (Architectural Restoration and Renovation Consultants)."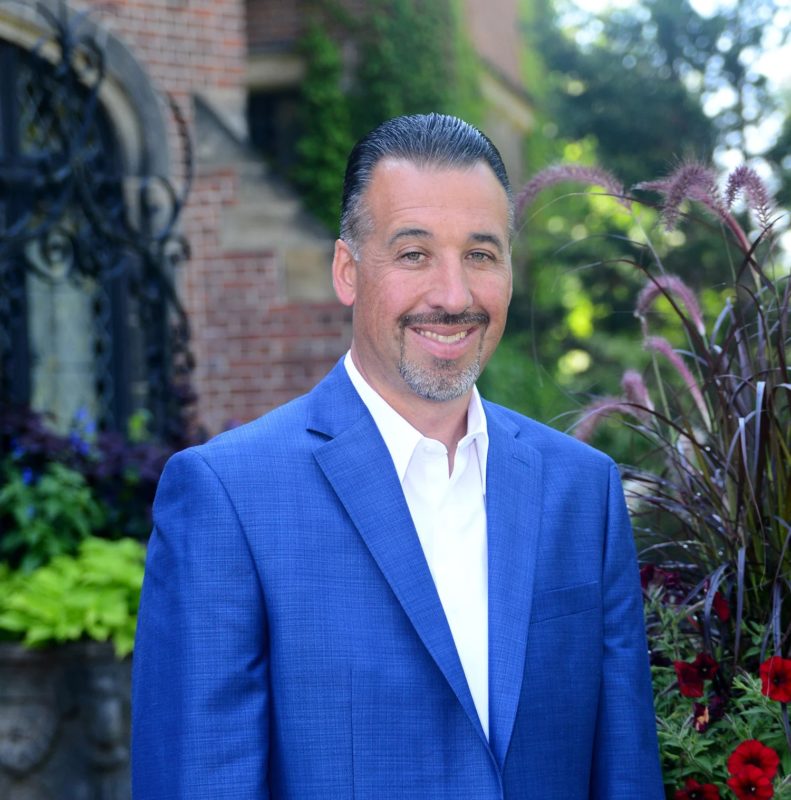 His new boss, Welty CEO Don Taylor, also thinks Joyce has what it takes to manage what Taylor said is an important, growing component of his business. It's also the unit that serves as Welty's starting point for major development and construction projects.
"This is a big deal for us," Taylor said.
Joyce is taking on a position that's been vacant since Jennifer Syx left to form her own firm, J6 Advisors in Cuyahoga Falls. It's also a role Taylor said he's expanding at a business unit that is growing in scope.
inSITE recently began offering owners-representation services, which Taylor said it has recently employed with Goodyear and some other major clients. It will be adding staff to help it further work with owners to manage their development projects, and inSITE will be growing generally, Taylor said.
"The intention is that we will probably triple the size of inSITE," Taylor said.
The unit, which now has four professionals, will add another nine or 10 people, most of them devoted to its owners-rep business under Joyce, according to Taylor.
inSITE is not a huge portion of Welty's total business, but it punches above its weight in terms of its overall effect on the company, Taylor said. It not only brings big projects to Welty but is instrumental in helping major companies expand in the region or to build new headquarters and other facilities that will keep them here, Taylor said.
"Traditionally, it has not been a great revenue generator, but the business makes a tidy little margin … it's small, but it's a nice little business," Taylor said. "It's a nice contact with people who are thinking about building, so it's a gateway. … It's the very first opportunity we have with a client."
Taylor said inSITE was Welty's doorway to handling CBIZ's new headquarters in Independence, a project for which inSITE helped the developer with financing and in which Welty has taken a leading role.
"Now we're building a 150,000–square-foot building for CBIZ that Welty will ultimately own," Taylor said. "If it were not for inSITE's work, Welty probably wouldn't have been involved."
inSITE has worked with Dealer Tire in Cleveland, helping the city to keep the company at a new location in Midtown. It also has worked on projects like the Kay Pavilion at Akron Children's Hospital, employing lean construction and integrated project development strategies.
"We ended up bringing in millions (of dollars) of savings," Taylor said of the Kay Pavilion project.
Taylor said he's seen that more and more owners and end-users are looking for consultants and developers that can do more than just build — and they want both advanced construction techniques and help with overall project management.
The Welty CEO, who can seemingly not have a conversation without using the term "horizontal integration," said he's continually working to adapt his company to fulfill a larger role and meet more of its clients' needs.
Joyce and Taylor know each other through Jerry Welty, the company's past president and Taylor's original partner at the company. Both Welty and Joyce were active with Goodwill Industries in Akron, Taylor said.
That's part of the reason Taylor is comfortable with his new hire, but he said his confidence also comes from Joyce's broad background in construction and finance.
Joyce said several of his past positions have given him experience he plans to bring to his new job.
At Stan Hywet for 11 years, Joyce worked on maintenance and construction projects, as well as helping launch and then run the ARRC construction business, he said.
Before that, he managed facilities and finance for Goodwill in Akron, and in the '90s, he was chief financial officer for APCOA Parking in Cleveland, where he worked on national projects, including a $50 million out-of-state garage development, Joyce said.
"I've been fortunate in my career to pick up a broad skill set and some knowledge," Joyce said. "I got to see a lot. I also got involved with a lot of garage construction projects and the financing for those … so I got a well–rounded education in what it takes to put a project together and get it done."
He plans to hit the ground running, he said, and answered the phone in his new office nearly a week before his official start date.
"We're working on some bids right now," Joyce said. "And (I) have a few projects I'm bringing in on my side of things, too. … It's a great opportunity. Don, the way he looks at things is not just as a business, but as a way to improve things in the community, so I think we'll have some interesting projects.