inSITE for Companies
Let's face it, you're busy. You work hard doing what you do to make your company great. When it's time to expand or relocate, where do you start?
Whether you're a Fortune 500 company or a start-up, navigating government programs can be a daunting and complicated process.
inSITE Advisory Group identifies grant and loan programs at the local, state and federal level that will leverage your valuable dollar to maximize the return on your investment.  (Just one ten-year tax incentive agreement averages $100,000 in real property tax savings).
Chances are site selection, zoning issues and tax incentives are not part of your core business, nor does it need to be.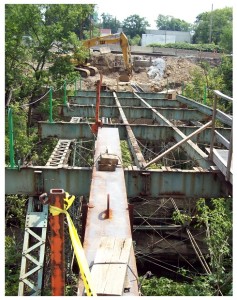 Identifying the right site for your next development and getting you the best incentive package is our core function. Along with assessing a company's corporate needs and advising them on how to work through zoning and permitting issues, inSITE knows how to navigate government processes and programs.
From tax credits, grants and loans to negotiating tax incentive agreements, preparing documents and gaining approval from the local municipality, inSITE is your answer to successful public-private partnerships.
inSITE can assist your business in multiple ways:
Site Selection -Providing the right tools to help companies make the best decisions
Market Analysis – demographics
Comprehensive building and site analysis ( a benchmark of building and site needs )
Short list suitable communities
Verify zoning and set back requirements, etc…
Research grants, loans, tax incentives and other benefits of the selection communities
Document preparation and representation at City / County Council meetings
Incentives / Tax Credits
Investigate innovative opportunities to save valuable dollars
Tax Incentive Packages
Projected Cost Proforma
Historic Tax Credits
Training Tax Credits
Identify other state, local and federal grants and loans
Project Development / Design
Proactively leading the process from inception to occupancy
Cost estimates for renovation and new construction
Zoning requirements
Planning Commission
Develop ways to add value to the project
Assistance with government approval agencies
Responsiveness to project scope changes
Owners' Representation
Proposal preparation services
Guidance and collaboration with the entire team
Document preparation and presentation to Planning Commission, City Council, County Commissioner's, etc…
"Do what you do best and outsource the rest" – Peter Drucker