inSITE for Cities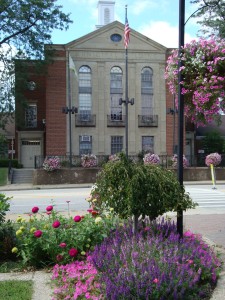 Have a Vision for Your Community?    Where do you start?
You CAN successfully manage private development in your community.
inSITE will help you create the right strategy and put it in motion.
Creating a plan for your community that sits on the shelf does nothing to move your community forward. Cities, townships and villages are hard at work managing the things that are important to its residents. It's time to promote responsible development that works for YOUR COMMUNITY.
inSITE Advisory Group is committed to assisting you in leveraging your community's assets to attract the right mix of business, residential and retail, create jobs and increase your tax base.  Four recent grant awards of $8 million in one community will result in $100 million in private investment and the creation of hundreds of new jobs.
As state funding dwindles, it's critical for cities, villages and townships to take control by making smart investments with long term paybacks. inSITE can help:
Re-zoning
State and Federal Grant Writing
Brownfield Redevelopment
Downtown Revitalization
Community Development Block Grant Funding
Infrastructure Projects
New Program Creation – historic districts, enterprise zones, community reinvestment areas, foreign trade zone
Economic Development Financing
Grant Writing
Business Retention and Attraction
Trade Show Attendance
Marketing Materials
"inSITE help us secure $375,000 dollars in grant money for a road widening project. They have also brought an expanding distribution company to our city and have worked hand in hand with our staff and council on a sanitary sewer expansion project." (Al Bollas – Mayor, City of New Franklin)
"Do what you do best and outsource the rest" – Peter Drucker