The inSITE Advantage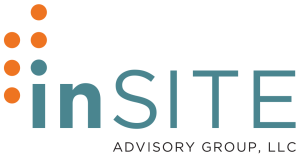 Encouraging Economic
Development and Job Growth
for Your Business & Community
The inSITE Advantage – Eliminating Development Obstacles
You have ambitious goals for your company.
When you're ready to expand, consolidate or relocate, it's time to develop an actionable plan. From site selection and tax incentive negotiation, to grant writing, re-zoning and permitting, inSITE will investigate and analyze your specific site and building requirements.
Our team will research and shortlist your preferred communities and we'll work with local, county and state officials to negotiate the best incentive package for your company.
Having a vision for your community is great…making it a reality is even better!
The team at inSITE will help you create the right development strategy and position it for success. As state funding dwindles, it's critical for cities, villages and townships to take control of their future by managing their community and economic development.
inSITE is committed to helping communities leverage their  assets to attract the right mix of industrial, residential and office/commercial while creating jobs, increasing the tax base and improving overall quality of life. Programs for cities include brownfield redevelopment, infrastructure grants, downtown revitalization efforts, creation of corporate incentive districts and business retention and attraction programs.
GRANT WRITING                                                                                     SITE SELECTION
BROWNFIELD REDEVELOPMENT                                                        TAX INCENTIVES
GOVERNMENT LIASON                                                                          INFRASTRUCTURE
HISTORIC PRESERVATION                                                                    PROGRAM MANAGEMENT